It was a really fun week. Quick overview: Tuesday with Grandma Doris, stopped at a fish place on the way back for dinner. Wednesday, stayed near the apartment. David went to a coffee shop for a few hours to do some work, while the kids and I wandered the plaza. Then pool-side most of the day, and yummy Italian food in the evening. Thursday, river boat cruise in the morning, and Gulf Stream for horse race watching in the afternoon. In the evening, we had leftovers, then put Sofia to bed and let the boys watch a movie while David and I went back to Gulf Stream to walk around without kids for a little while.
Friday was back up to Grandma in the morning - David took the kids to the pool while I took Grandma on an errand. It was so nice to just be with her alone for a bit. We had to come back to the apartment in the afternoon, because David had a conference call. Our friend Kevin (husband of my friend-since-7th-grade Brenda) brought their middle son over to play - E and Micah are dear friends. I want out to pick up kosher lunch, thinking I'd be gone 15 minutes. Hadn't counted on the TRAFFIC. Took nearly an hour! We went out to dinner with Brenda and Kevin and the kids, and then walked around the Hollywood Boardwalk (which I had not known existed!) for a while. The kids had ice cream and then played on the beach. It was lovely.
The ride home was long but fine. We left the apartment around 10, stopped at the plaza for a few last minute errands, and drove. And drove. And drove. Stopped in CT to have brunch with Laura this morning, and got home by about 1:30. Yeah!
So here are the photos...
Sofia and Rachel on the playground on Sunday: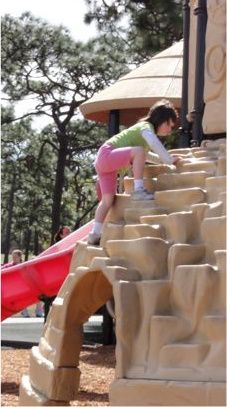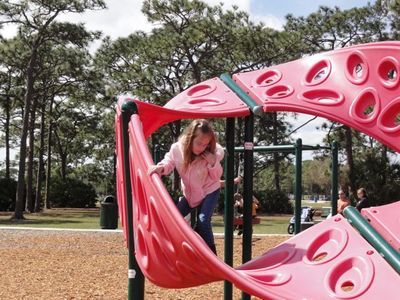 David and Mike, looking like official Dads...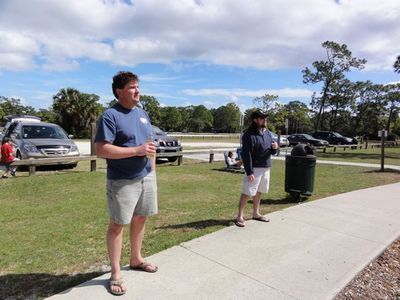 Lunch - notice we put the big kids at their own table!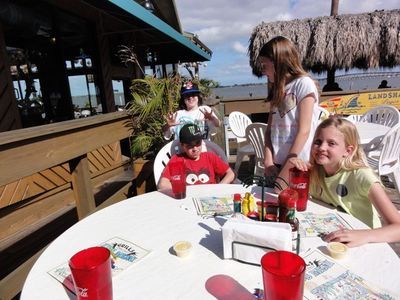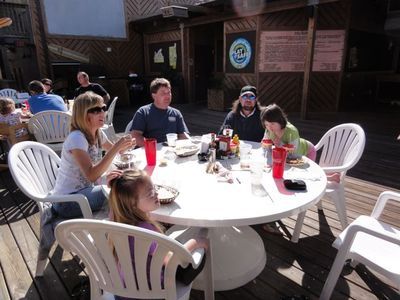 Saying goodbye to the Keirnan Klan: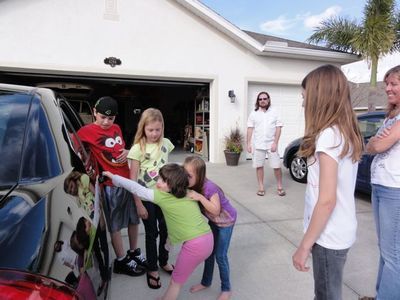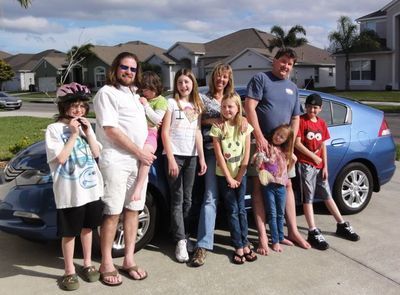 Swimming at Grandma's pool:
(getting ready to go swimming...)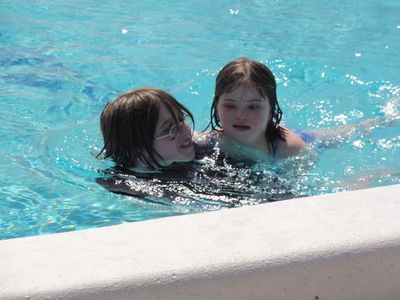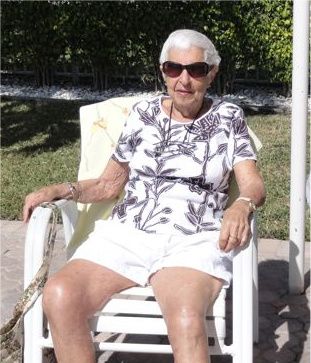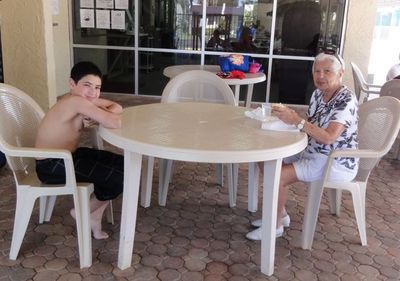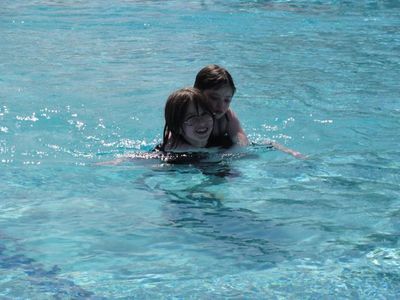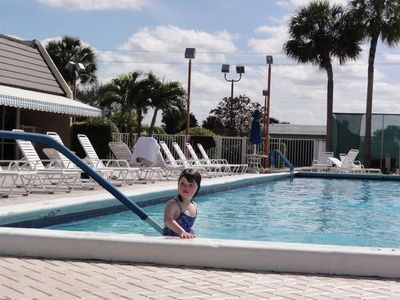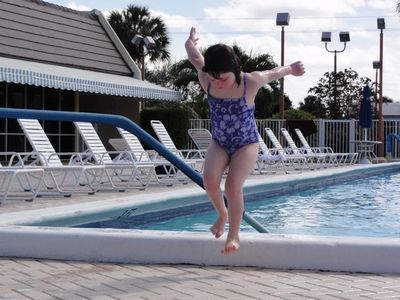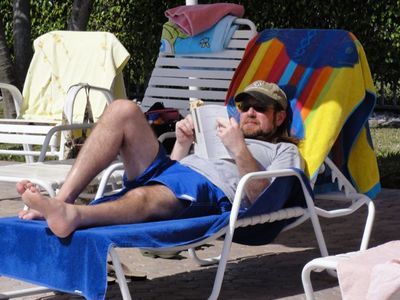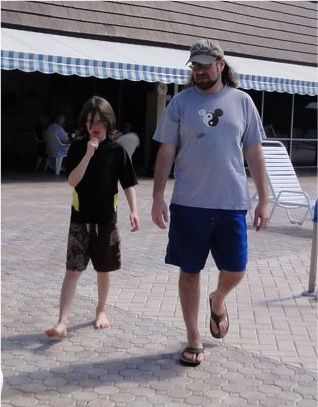 Hanging with Grandma: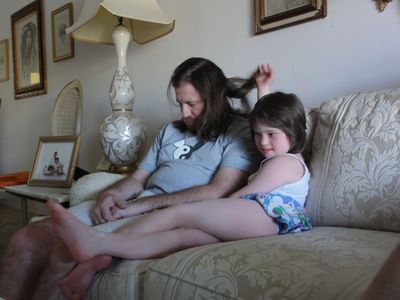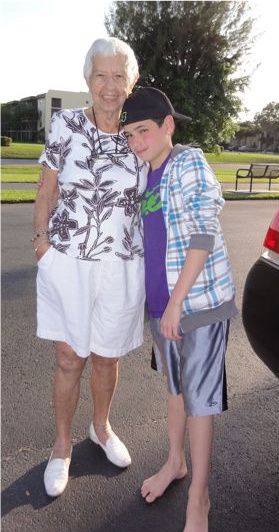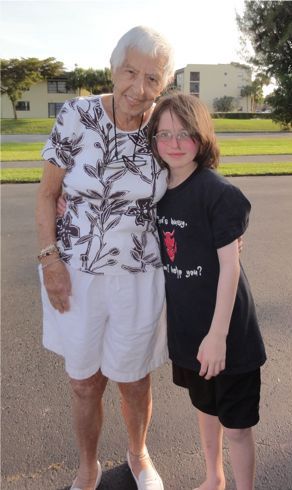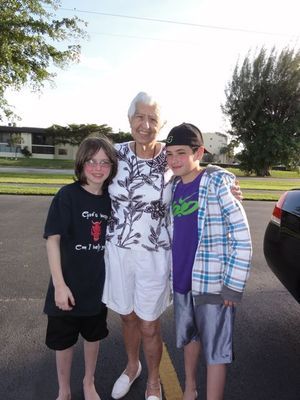 Wednesday hanging out at the apartment:
Theodore and Simon - purchased Wednesday morning, came to dinner with us, and never made it home to the apartment...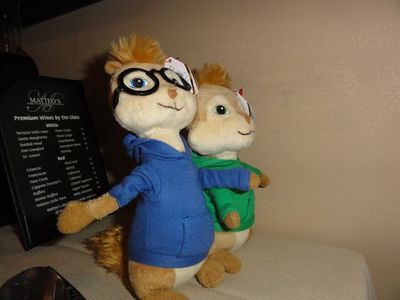 On the boat ride Thursday morning: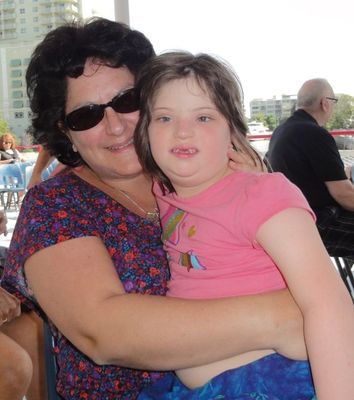 And waiting for the horse race to start: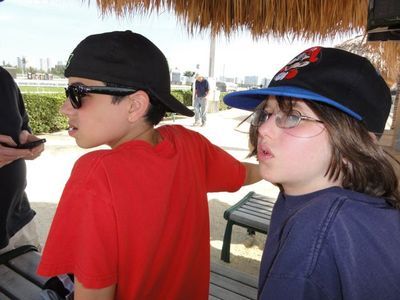 Friday dinner - all the kids waited patiently for their food by playing on various iPhones and iPods:
Me and Bren:
Micah and E on the board walk: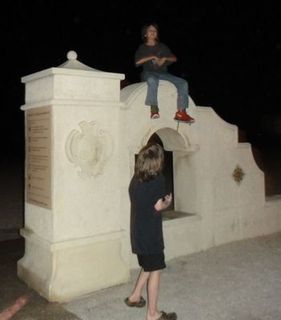 Sofia insisted on sitting on the ground for her ice cream snack: