Ah, the value of life-long OT:
We went camping this past (RAINY) weekend, with my friend L, her husband, and their 3 kids. It was soggy but fun. Now my mosquito bites have mosquito bites!
David lays down some rules:
Micah and E & S doing a craft: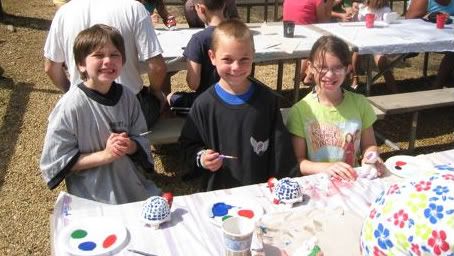 Sam and Mommy:
Micah & E decided they had to paint their turtles EXACTLY alike!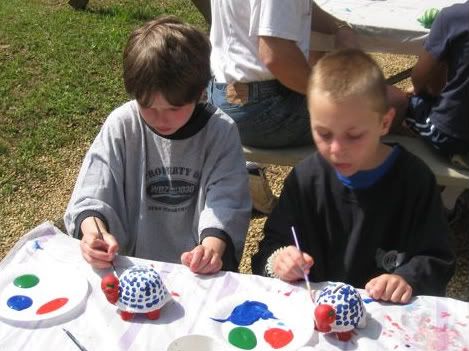 Sam and his doggy:
Last Wednesday night was Arts Night at Sam's camp, and I finally got to see this summer's artwork:
The guitar playing shot was actually on the camp's website; Sam and his counselor played "Ground Control to Major Tom" for the whole camp at a lunchtime concert!