Today, Micah was invited to a birthday party at an ice skating rink. I had only taken the boys skating once, last winter, but they both really enjoyed it. I usually go to the rink in Framingham, which is VERY cold, but this party was at the rink in Marlboro, which is nicer and warmer.It was for a girl in Micah's new combined-grade class (first and second together), and it was a great way for the kids to reconnect right before school starts on Wednesday. And of course siblings were welcome to skate - private rink time!
So both boys had fun:
And guess who else LOVED it:
I couldn't keep her off the ice. She did ok, as long as someone was holding her. My friend B took a turn:
and that's basically what I looked like (except much shorter!) while holding her. It was a lot of fun, but my back aches from bending over her!
Yesterday I took the kids out to the Ecotarium in Worcester. Our friends met us for a while, and after they left, we took a little stroll through the gardens. I tried to get a picture of all three kids for my Rosh Hashanah greetings, but Sofia was tired:
But I did manage to get a terrific shot of Micah:
Some other photos to share (just downloaded the camera...) - Here are Micah, A&A and Micah's friend B when we went to the Mass Horticultural Society gardens last week:
Some lovely flowers:
The three girls on a giant rocking chair:
Just Sofia: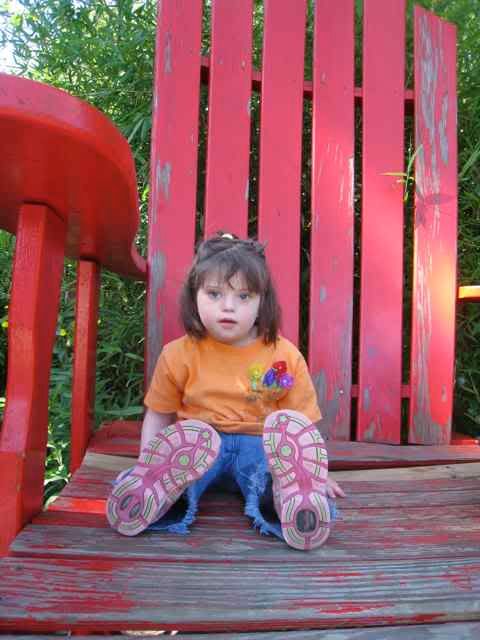 who then got sleepy:
Horseback Riding at our neighbor's birthday party:
And Cowgirl Sofia with Daddy and Sammy: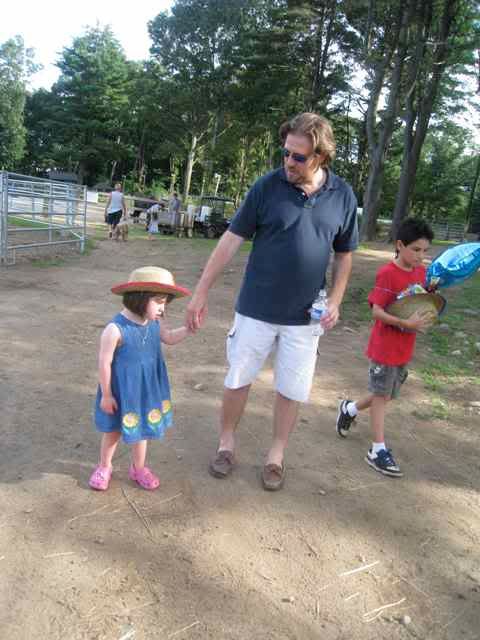 And one final one, Miss Sofia making a break for it at the beach in Maine: