The boys' school holds a Winter Lights Gala as a fund raiser every year. It's a fancy party, with honorees and performances and a silent auction and raffle baskets and lots of good food. This year, several of the students from Sam's class spoke, too - including Sammy!
It was a busy day. First I had a
Zamir Chorale
alumni event to attend - it was nice to see old friends, and one friend was being honored for 36 years with the choir.
Then I raced over to Wayland, to meet David and Sam at the synagogue where the Gala was being held. They were already in their suits, I had to change in the bathroom (along with the event committee ladies).
The kids had a rehearsal first, and then had fun running around the party.
Sam with two friends: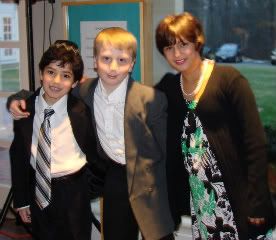 Dress Rehearsal: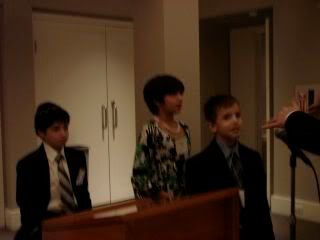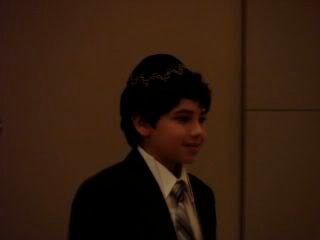 At the party: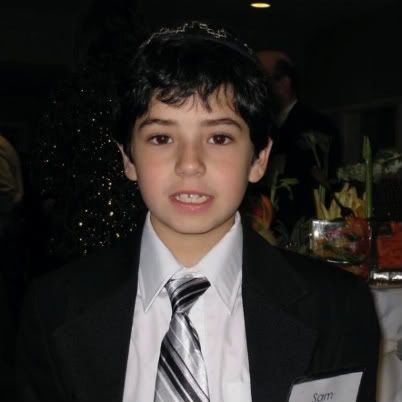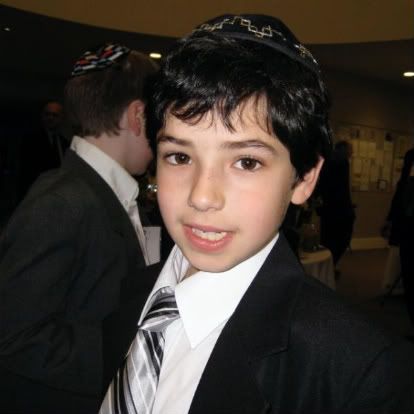 The Boys: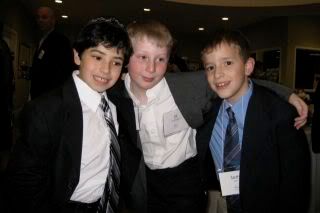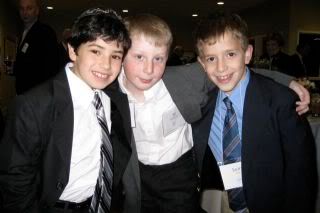 Proud Mama with Son: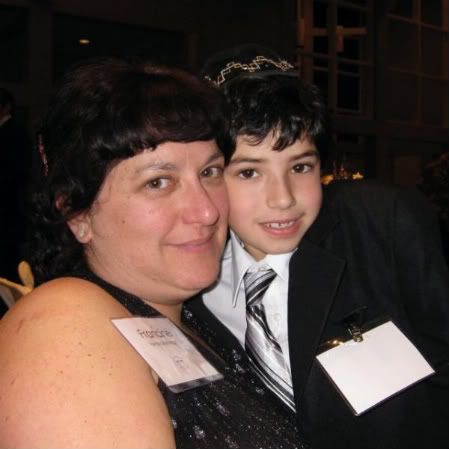 I am a performer. I get up and speak or sing in front of people a lot. And I am usually never nervous. But for my KID, I was a wreck! It's been a tough week, because he got spacers on his teeth Wednesday, and that makes it even tougher to speak. But he practiced all weekend, and it was beautiful.
Here is Sam's group giving their speeches. Sam is third, he was the last kid to speek.