I took the kids down to David's cousin's house today, to see the babies (cousin's baby is 6 weeks, and Laura was there with 4 week old Lilie). We had a fun time.
Sam holding Lilie: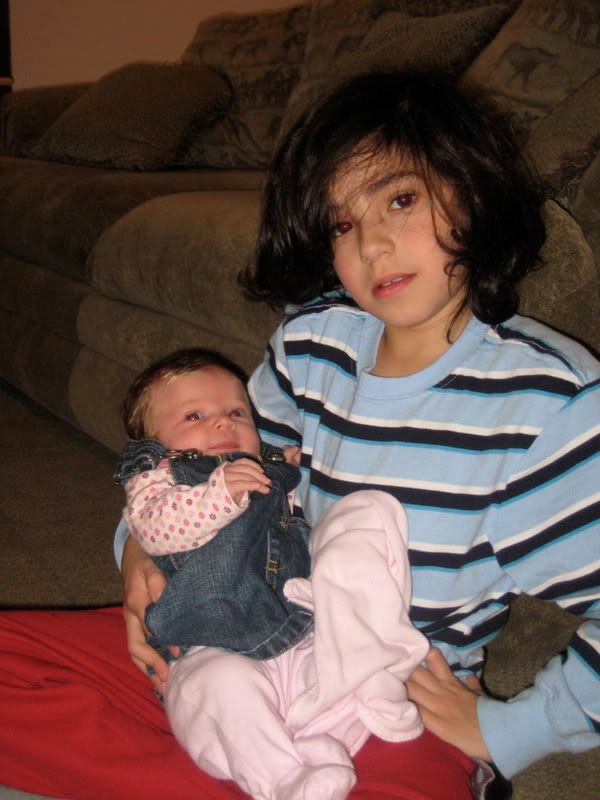 Snackin' Sofia: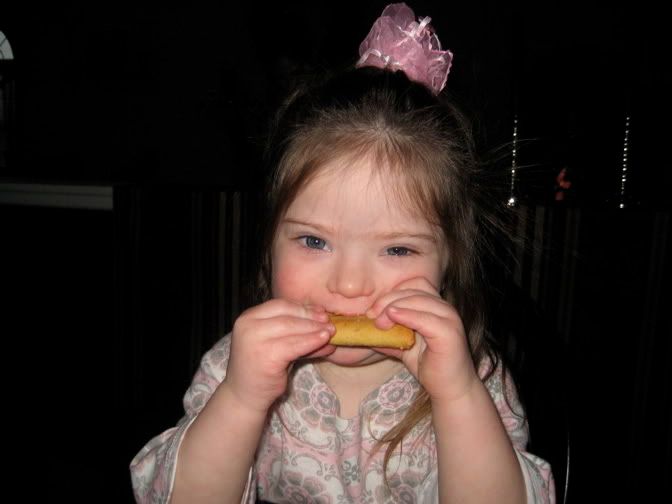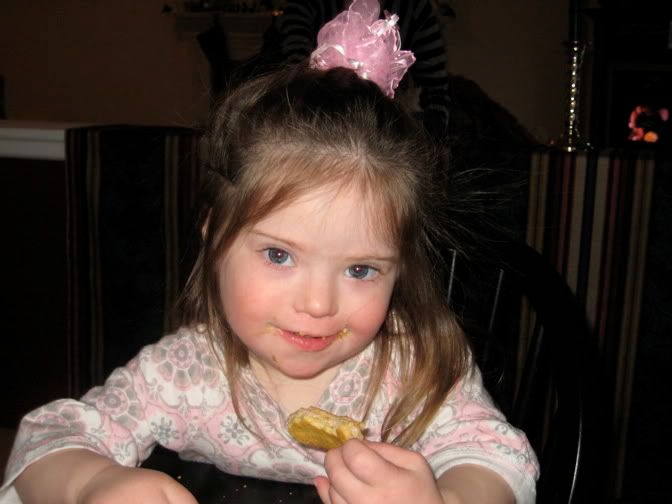 At one point, we had the two babies on the playmat, and Miss Sofia decided to get right in there with them!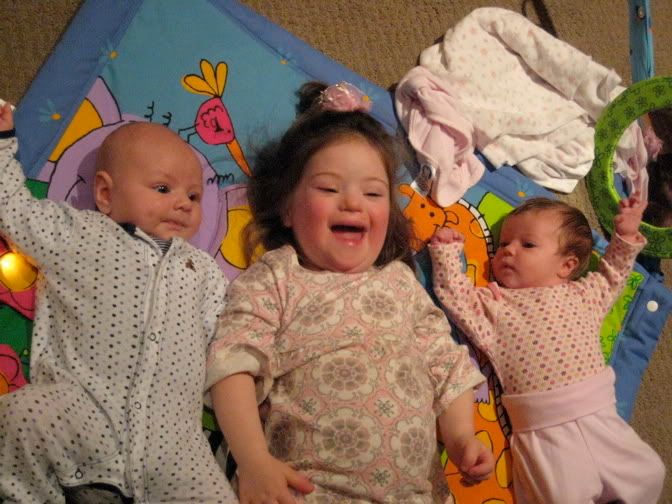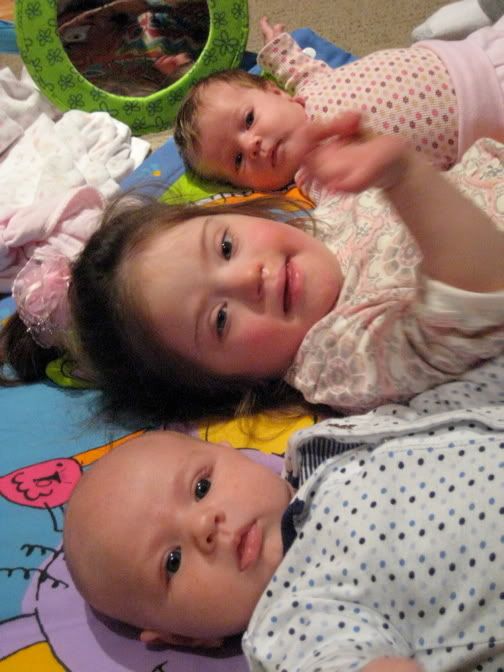 (Nice nose, huh? Fortunately, she's doing much better with the cold. The Zithromax really helped quickly.)
Micah had a half-awake tantrum in the car on the way home, but fortunately they are all asleep now.
*****
Oh yeah, and this morning, Miss Sofia took a SHARPIE and made a mural...all over the floor, the credenza, the picture frames on the credenza, and on her hands... My dad had some cool goo that removed everything, but oh boy!