Whew - what a whirlwind few days it's been. I am SOOOO tired now!
A shot of Sofia at the pediatrician's office: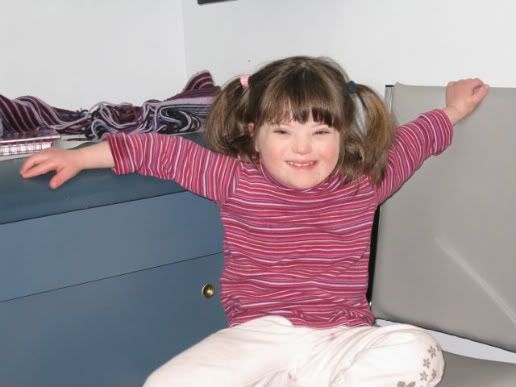 Photos from Grandma Toby's 98th birthday party:
Lilie NOT enjoying being held by Grandpa Orson: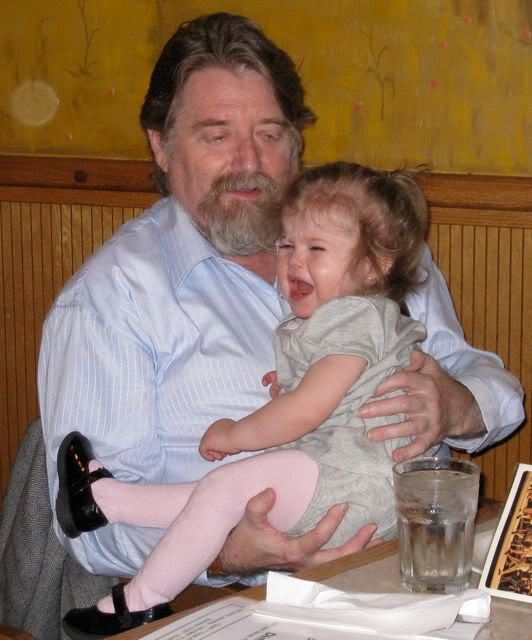 Me with my two girls:
The Birthday Girl: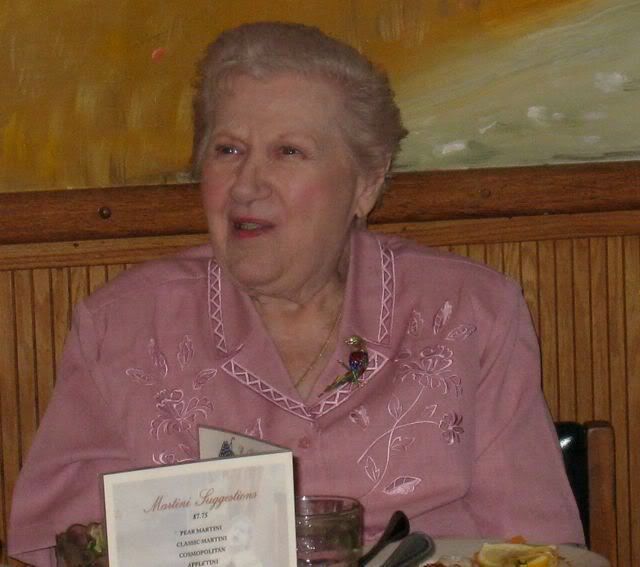 Mama & Micah: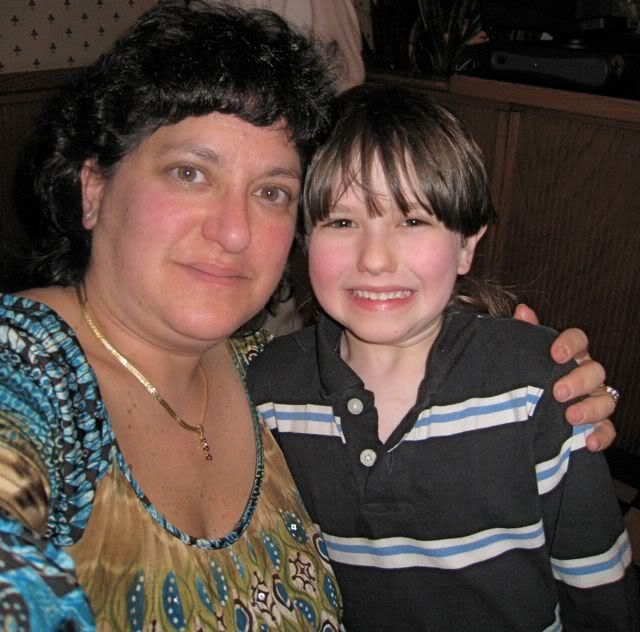 The boys with Great-Grandma: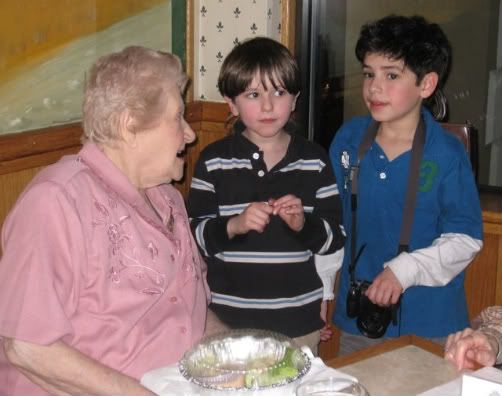 Sammy and Cousin Heather:
Purim Photos
Sofia enjoying the video games at the Purim Carnival on Sunday morning:
Monday morning, Sofia and I spent 5 hours at the mall, since it was so rainy /snowy/nasty out and she didn't have school because of teacher conferences again.
She checked out the rental carts: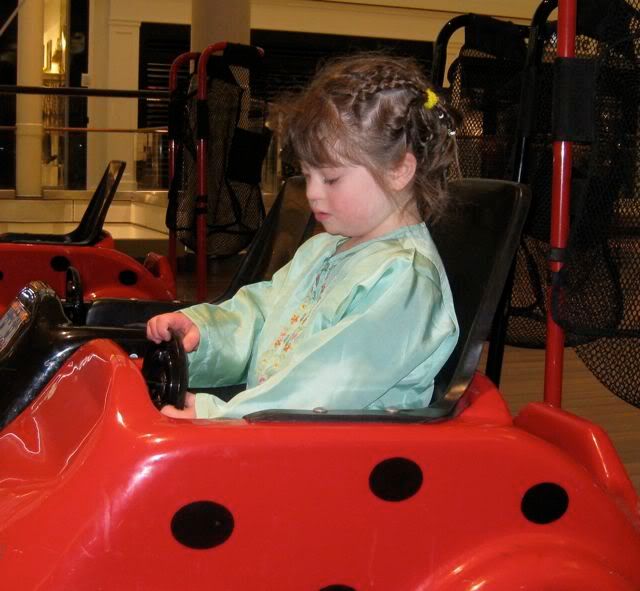 did some rock-climbing in the playspace: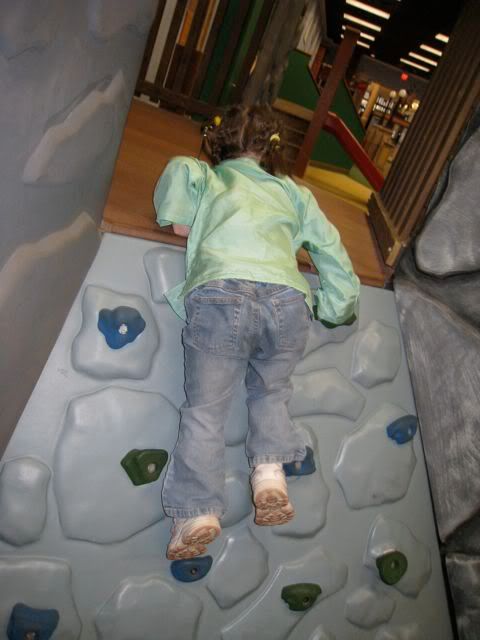 and enjoyed a bit of ice cream:
Monday night we all went to shul. I tried 6 different costumes on Sofia; this clown outfit was the only one she would tolerate:
Cowboy David: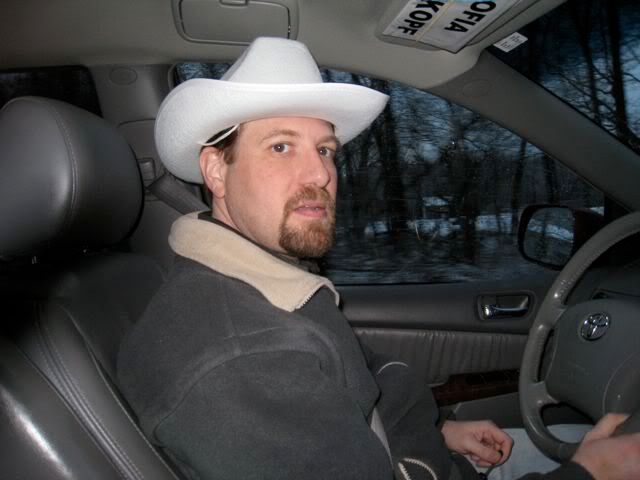 Samuel: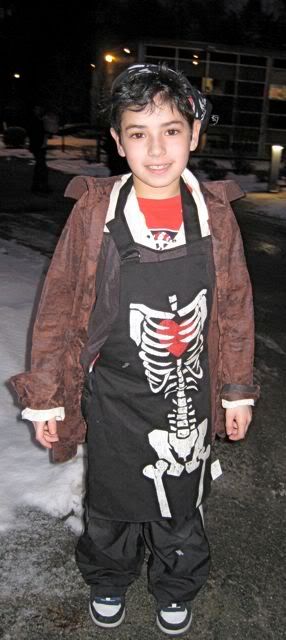 Micah talking to the Rabbi: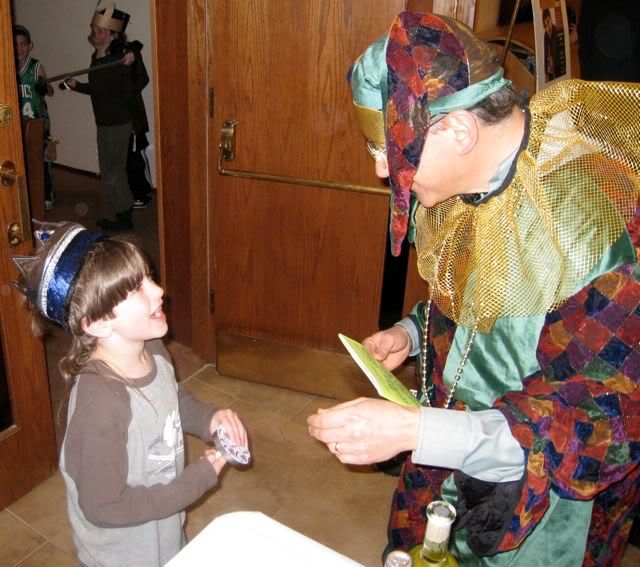 (Micah was the "grey king" - he's not very hip on costumes sometimes).
After the Megillah reading, there was ice cream and dancing in the Social Hall: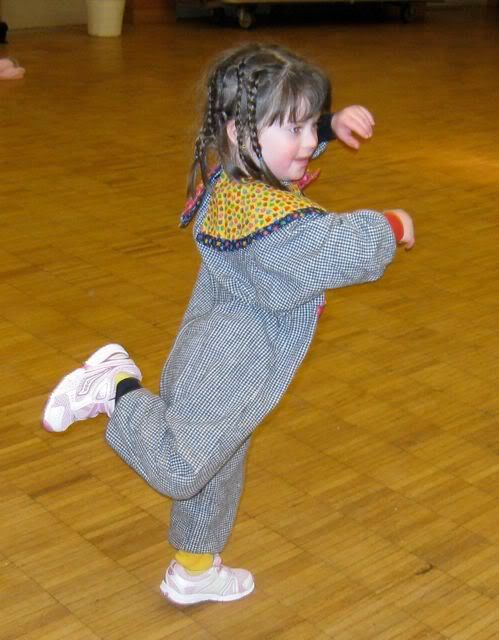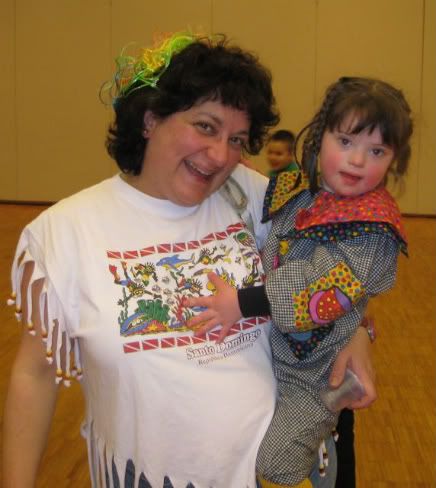 Tuesday at MWJDS
Tuesday morning, we had a Megillah reading at the day school. Micah wore his new glasses (OK, they are NOT real. He thinks they are - remember the psychosomatic vision problems? I finally found a pair of frames with clear glass while I was at the mall. He loves them! And apparently they improve his vision.)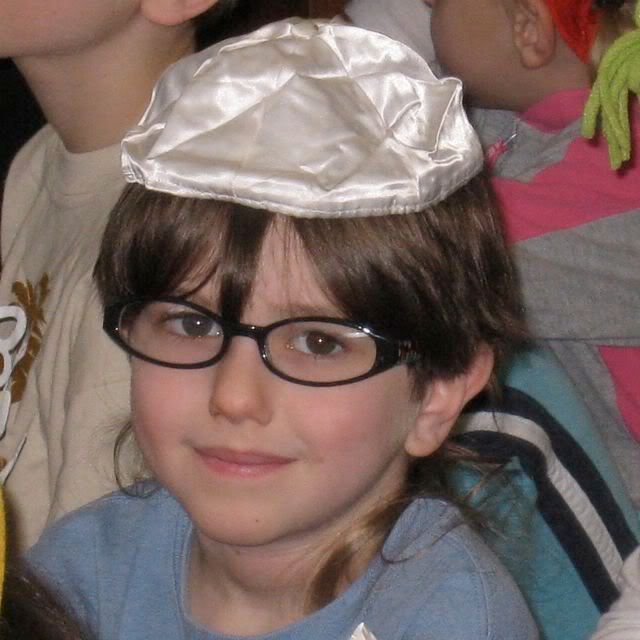 I was Madame Babushka, the famous gypsy fortune teller: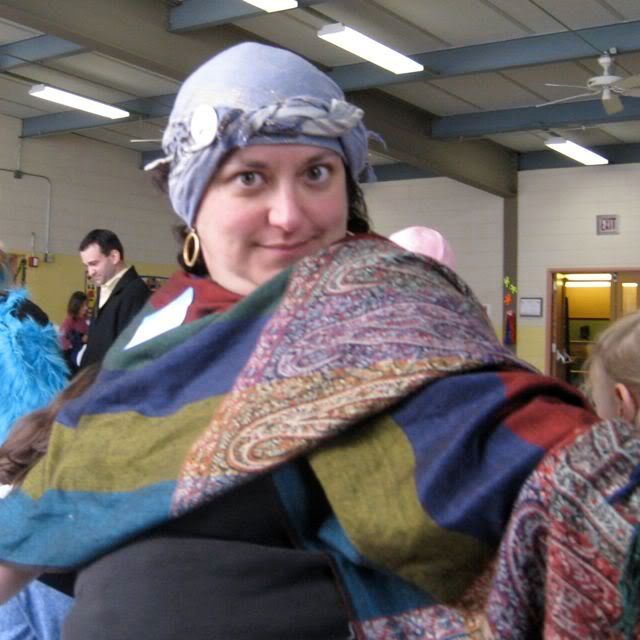 The Purim Ball was after school. I got some hair paint so Sam could paint his mohawk; I think he looks like a 70s punk rocker: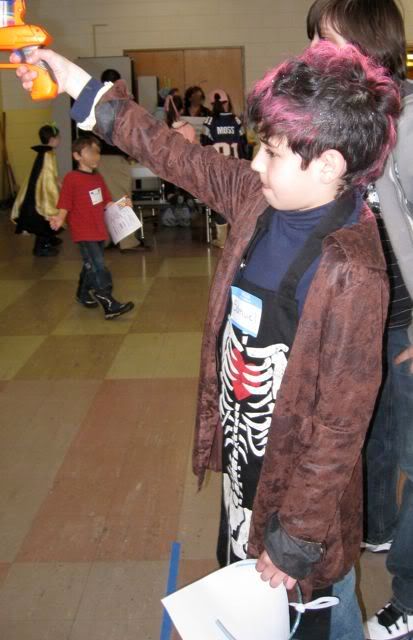 My sitter brushed out Sofia's braids and brought her to the Ball: