Yes, we actually spent the whole weekend together as a family!
Friday night, lovely Shabbat dinner at our house with friends. I got to open my new table up to full size! Love It!
Saturday we went into Boston. Took the kids to the ICA (Institute of Contemporary Art) and then walked the whole waterfront. Found our friends Steve and Lisa on their boat, so we got to hang out there for a while.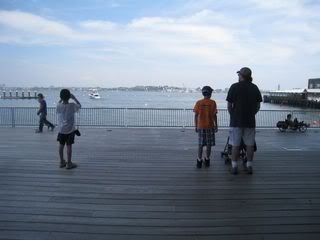 "No, I Do It!"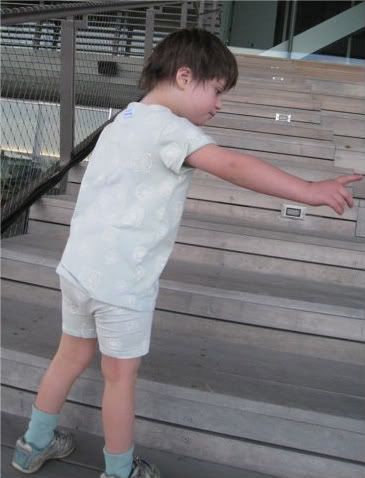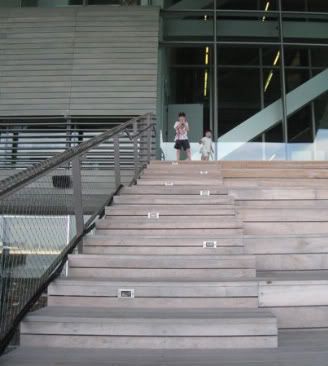 Micah took about 170 photos (using Sam's camera), mostly of buildings.
Stealing a hug: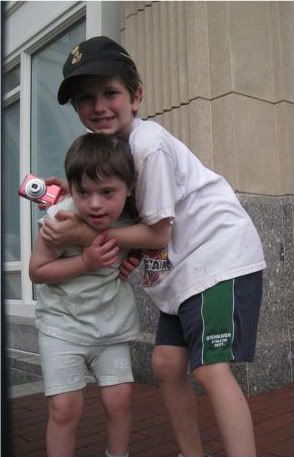 "Bronze Guy" fake statue stole Micah's hat, and wouldn't give it back...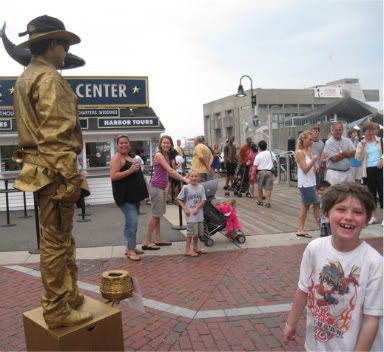 Sofia settled in for some ice cream: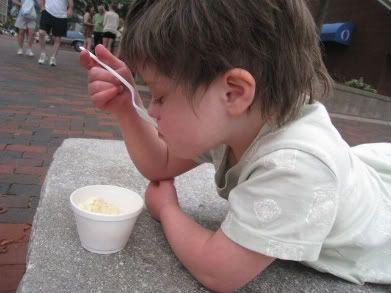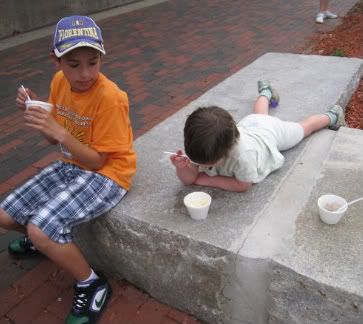 On the boat: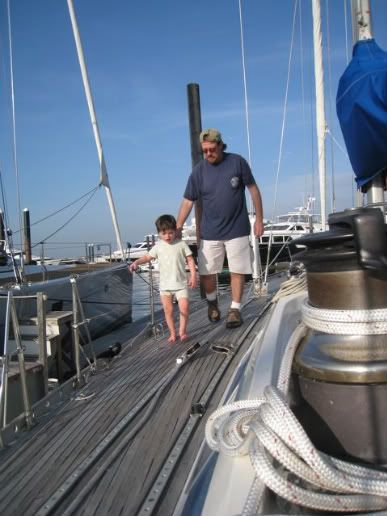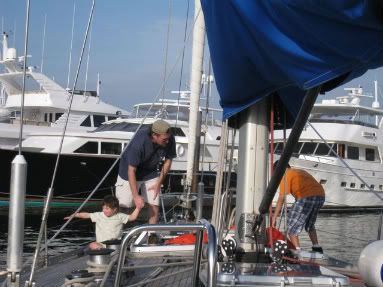 Stopping at the misting park on the way back: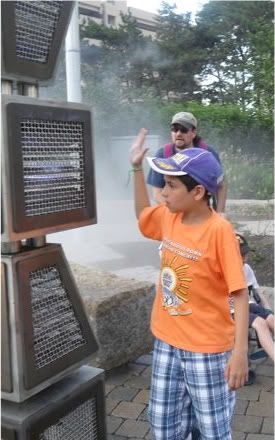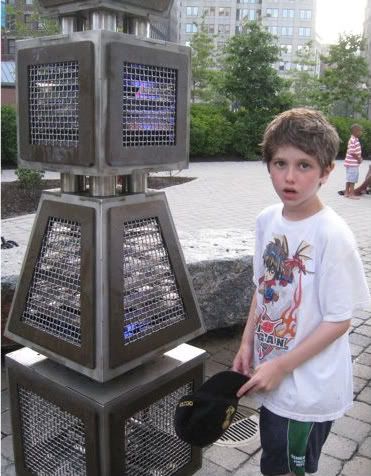 A quote from Louis D. Brandeis, on the Court House wall:
On the way home, we hit a momentous occasion in the minivan: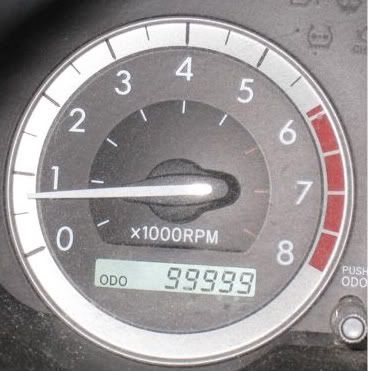 Today, Concord, just walking around a bit. And I got some nice clothing at Grasshopper - my favorite place!