We were invited to attend my friend D's youngest son's
upsherin
, the celebration of the first haircut at age 3. It was a lot of fun.
Here is D's hubby reading the very lovely speech she'd prepared for him, explaining what was going on: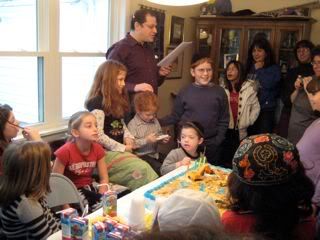 And the birthday boy getting ready for his big haircut: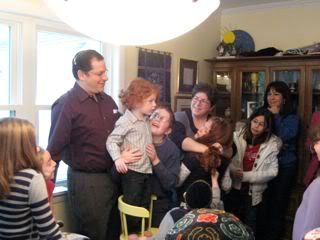 and getting his first yarmulka: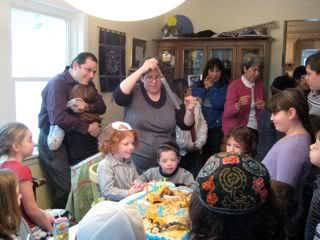 Sofia watched from her perch on Daddy's shoulders:
And later I got some delicious kisses from her: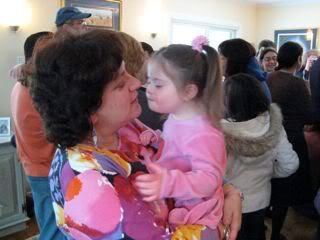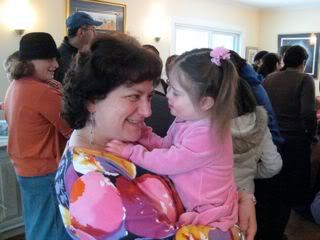 And of course the obligatory picture of the cutest little kids, Sofia with B & Y: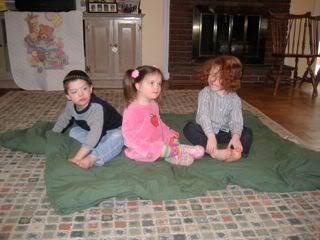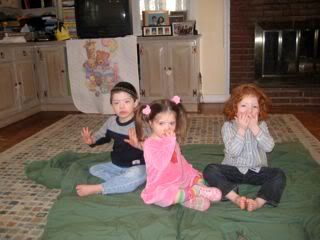 After enjoying the party and the wonderful company (every time I go to their house, I see someone else I went to college with!), we made a "quick" stop at the local kosher butcher, spending nearly $250 on assorted goodies! I really wish we had a kosher butcher around here!
I'm still not feeling well, from the ear and sinus infections. Tired and achy. The kids are getting better, though, which is good. Mr. Micah is still a bit of a pain in the butt, arguing with everything we say. But he's still cute.