Friday was a busy day, but a lot of fun. In the morning, we read Megillah at the school. Sofia was in costume - the school kids didn't change until later.
Sofia hanging out with the 3rd grade boys: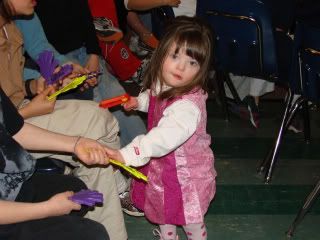 Sam:
I got to join the teachers in some songs: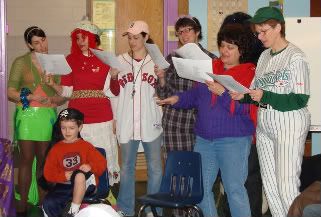 After Megillah and a yearbook meeting (anyone want to buy a Booster? See sidebar for details), I took Sofia and my friend's daughter E home for lunch. David stayed home all day sorting through taxe papers, and the cleaning ladies showed up while we were eating. The girls got changed into their costumes, and we went back to the school for the Purim Carnival:
Princess Sofia wants out!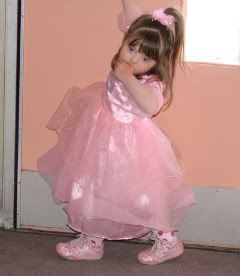 Soccer-Player Sam: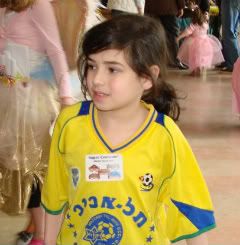 Mr. Micah: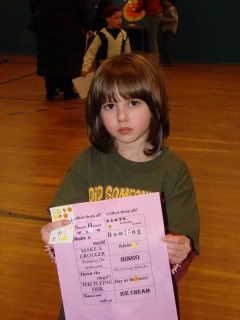 Attitude Lady: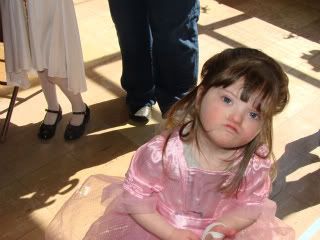 It was fun.
Then we all went home, and the kids watched Signing Times videos as usual - and I caught Sofia signing the entire Silly Pizza Song!